Elevate Your Cold Weather Style
Modern Knits
We bring you classic style with a modern twist to set you apart from the crowd. We specialize in hats and headbands, made from premium yarn and with an attention to detail. It is possible to put on extra layers and look fantastic, not frumpy!
About us
We know what it's like to search for the quality and individual style you desire, and not find it... The mission of this small business is to prevent that drab, melt-into-the-crowd feeling the winter months brings.
Instead, uplevel your winter style with one of our modern knits and put a spring into your step as you put on a hat or headband when you step out the door!
Customer Favorites
Little Heart Hat
Our top selling hat for the past three seasons, this hat has a little heart design in a contrasting color to give you a timeless style
Shop Little Heart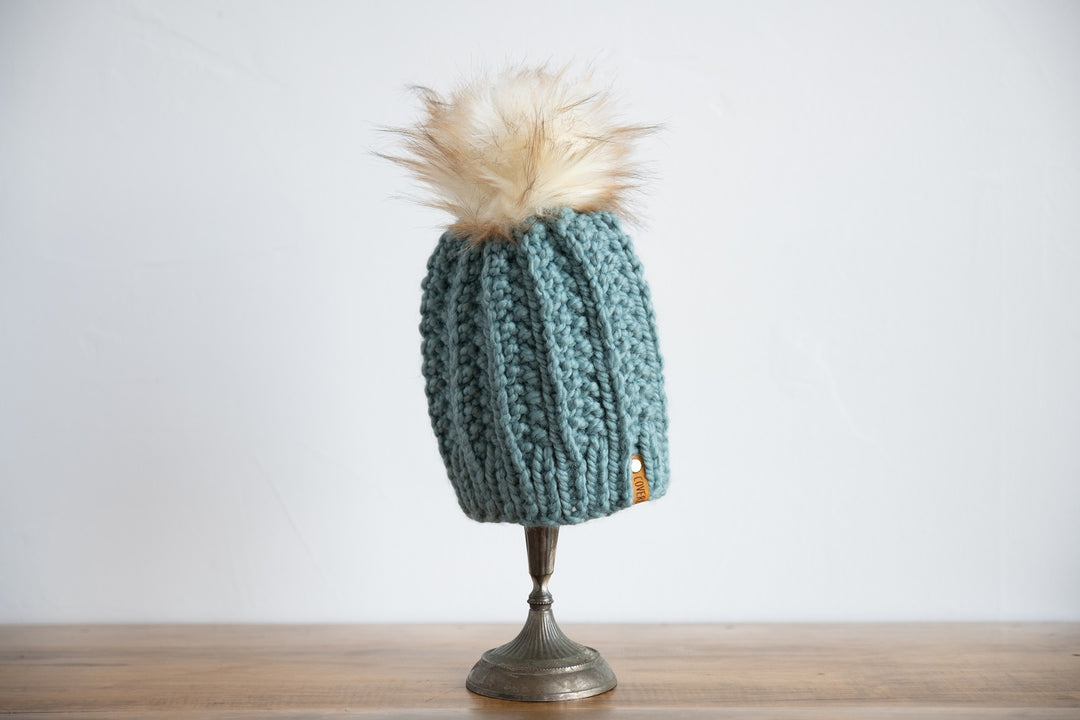 Justyna Hat
Chunky yarn knit into a classic texture gives you a hat that has plenty of stretch and a style to match anything
Shop Justyna
Nicole Hat
New for 2022, this hat has a classic fit with a subtle, sophisticated detail
Shop Nicole
★★★★★

I'm in love with my new hat. Handmade with such great detail. Great customer service! It arrived super quick and with a personalized touch. So excited to wear on all my winter adventures. Thanks again!! ❤️

Jenni M.

Racine, WI
★★★★★

The headbands are great quality and so adorable on!!

Karen B.

Muskego, WI
★★★★★

This hat is so well made, soft and sturdy! My big winter coat is olive green and this looks so good with it!

Kristin D.

Blue Mounds, WI
★★★★★

I love my new Aspen hat! It's so soft and stretches large enough to go over my low pony tail, but doesn't look oversized or bulky. The texture is cute and unique and the oatmeal color goes with everything. Love it!

Jennifer F.

Green Bay, WI
★★★★★

I purchased this t-shirt in Mauve, in a size small, and I love it. It fits true to size and the color is very pretty. I got a TON of compliments...especially while in line at a local coffee shop :) The fabric is soft and has enough gather at the bottom to do a cute tie.

Keri J.

Cedarburg, WI